It's Time to Pay Differently
New market realities require a different approach to compensation.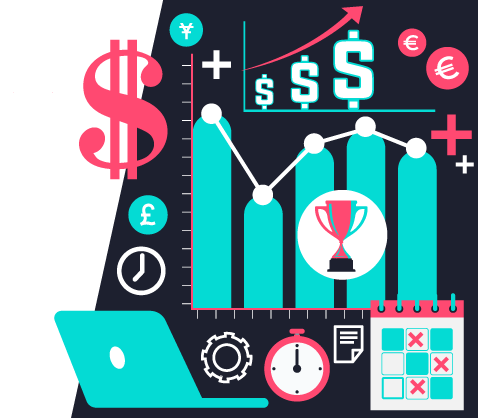 The Talent Market Is Demanding A New Approach to Pay
We've been paying the same way for decades, based on "best practices" that no one can prove actually work. It is time for compensation structures to evolve and reflect a changing talent market.
Legacy Practices
What We've Been Doing
---
Reliance on salary ranges - by office - centered around market medians
Focus on pay as the primary lever for talent attracttion and retention
Using consultant-driven pay surveys as the only trusted source of data
Design incentives assuming "coin operated" employees
---
New Realities
What Challenges These Practices
---
Office locations become less prominent as workplaces virtualize
Pay exists in a greater context of meaning, balance, and impact
Proliferation of publicly available data shaping talent expectations
Human behaviors often invalidate incentive "best practices"
---
Compensation Solutions
Tap into our proven exertise as practitioners and consultants to drive compensation success.
Job Architecture
Structure work into logical groups and levels to serve as the foundation for compensation management and career development.
Modern Salary Management
Create an an approach to salary management that treats employees fairly, embraces transparency, and reflects the needs of a more virtual workforce.
Pay Equity
Analyze your population to spot and remediate unwanted gaps. Comply with relevant OFCCP Pay Equity requirements.
Incentive Plan Design
We will challenge your thinking and offer suggestions for programs that drive variable pay in fair and business-aligned ways.
Annual Cycle Excellence
Drive better outcomes through an audit of your process strategy, using proven metrics to assess the quality of your pay decisions, or conducting a post-mortem on the process.
Sales Compensation
We've played a role in designing hundreds of sales compensation programs across many industries and sales role types. Tap into that expertise as you explore how to best motivate your sales function.
Fractional Expertise
Provide your Comp team access to proven experts who will challenge them, provide feedback, and support their professional growth.
Compensation Business Review
Be more proactive in sharing compensation insights with your business customers with proven metrics and expert insights
Our Compensation Insights